Key Staff Bios
Judge Gene T. Porter, Ret.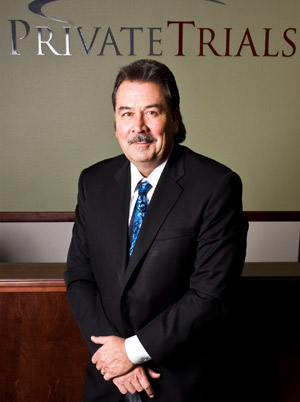 Retired District Court Judge Gene T. Porter is a Martindale-Hubbell A.V. rated 37-year legal veteran in the Las Vegas Community. Licensed in 1981, Judge Porter earned a Juris Doctor degree from Pepperdine University School of Law, Malibu, Calif.
Active in the Las Vegas community, Judge Porter has provided time and support to numerous charitable causes including Help Them Walk Again Foundation; Mobile Homeowners League of the Silver State; Women's Democratic Club; Paradise Democratic Club; Assembly Democratic Caucus; Senate Democratic Caucus; Governor's Inauguration Committee; Clinton/Gore Dinner Committee.
Judge Porter is the founder of Private Trials, a private alternative dispute resolution service. The Las Vegas-based company provides traditional arbitration, mediation and mock-trial services, in addition to custom jury and bench trial services.
Retired District Court Judge Sally Loehrer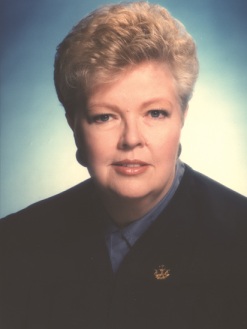 Retired District Court Judge Sally Loehrer earned her undergraduate degree in Economics at Wisconsin State University-River Falls in 1969 and worked in field bank examination for the Federal Deposit Insurance Corporation (FDIC) for four years prior to law school. She graduated from Valparaiso University School of Law in December 1975. After a stint with the Clark County District Attorney, Judge Loehrer joined the civil firm Wanderer and Wanderer. She served as judge in Department 15 of the Eighth Judicial District Court from January 1993 through December 2008. She is a past president of the Clark County Bar Association and the Nevada District Judges Association. She is a graduate of the National Judicial College 40 Hour Mediation Program.
During her career on the District Court trial bench, Judge Loehrer has presided over both civil and criminal jury trials, and conducted numerous bench trials and hundreds of settlement conferences. As a Senior Judge, she has been assigned to all divisions of the Eighth Judicial District Court. Judge Loehrer, along with several other senior judges, has conducted semi-annual medical malpractice settlement conferences since May 2009.
Judge Stephen L. Huffaker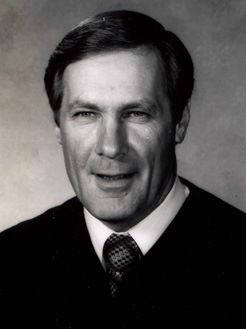 Judge Huffaker is a graduate of Loyola School of Law in New Orleans, where he graduated in 1974 after serving as swingman on the school's National Moot Court team as well as Managing Editor of the Loyola Law Review.
He was admitted to the State Bar of Nevada and the Federal District Court, Nevada District, in 1974, after which he served as the assistant public defender. He was appointed by Governor Robert List to the District Court bench in 1980 where he served for 27 years as a district court judge and senior judge.
As a District Court Judge he presided over approximately 400 jury trials and more than 1,000 bench trials. He has served as a professional Mediator and Arbitrator in approximately 125 mediations or arbitrations from 2002 to the present. He currently is serving "Of Counsel" with the Law Offices of Brian C. Padgett, in the specialized field of Eminent Domain.
Retired District Court Judge Stewart Bell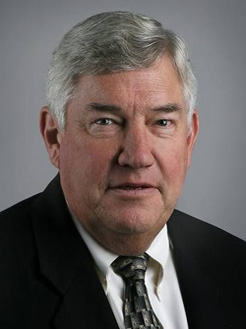 Retired District Court Judge Stewart L. Bell has handled thousands of cases as a practicing attorney and jurist in the areas of business and commercial law, real estate and construction, personal injury, and medical malpractice, as well as family law. He has presided over hundreds of jury trials and is well regarded by counsel for his acute analytical skills, knowledge of the law and fair-mindedness.
In his career, Judge Bell has handled hundreds of settlement conferences covering all aspects of civil practice, many of the cases involving multi-party, high-stakes matters. He has also attended various courses covering arbitration and mediation, including a 40-hour course given by the National Judicial College, Reno, Nevada in 2008.
Judge Bell serves as a senior judge for the state of Nevada and an arbitrator/mediator for JAMS. He has served as a judge with the Eighth Judicial District Court of Clark County, served as Clark County District Attorney, worked for a private law practice, and served as a public defender for Clark County. He was also a legal research assistant to Judge Howard W. Babcock, Eighth Judicial District Court of Clark County.
Judge Bell has received industry recognition including Outstanding Member of the Clark County Bar Association (1993), and one of Lawdragon Magazine's "America's 500 Best Trial Judges" (2005). He currently holds membership in the Nevada District Judges Association, State Bar of Nevada (President, 1991-1992; Vice President and Chief Financial Officer, 1989-1990; Board of Governors, 1981-1992), and the Clark County Bar Association (President, 1980; Vice President, 1979; Secretary, 1978). He has been associated and held leadership positions with a number of organizations including the American Bar Association, Nevada Trial Lawyers Association, State Bar of California and the Neighborhood Justice Center Board of Advisors.
Judge Bell earned a Bachelor of Science degree from the University of Nevada, Las Vegas, and his Juris Doctorate from the University of California, Los Angeles.
*Judge Stewart Bell's services are offered exclusively through JAMS